How We Work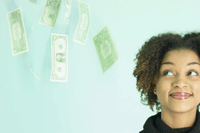 We work to make preparation of your income tax returns as easy and convenient as possible for you. The best place to start is with our Tax Organizer. You'll find a list of the documents we'll need to accurately prepare your return and there are worksheets to help you list your deductions and other important information.
Call or email us anytime if you have questions, and feel free to include notes or additional worksheets with your organizer.
You can send us your information via U.S. mail, fax, email or through My Firm Files, our secure file transfer portal.
We'll contact you if we need any additional information to complete your return.  We strive to finish your return within three days of receiving your completed organizer and all applicable documents. We recommend electronic filing with direct deposit of your refund for fastest receipt of your refund.